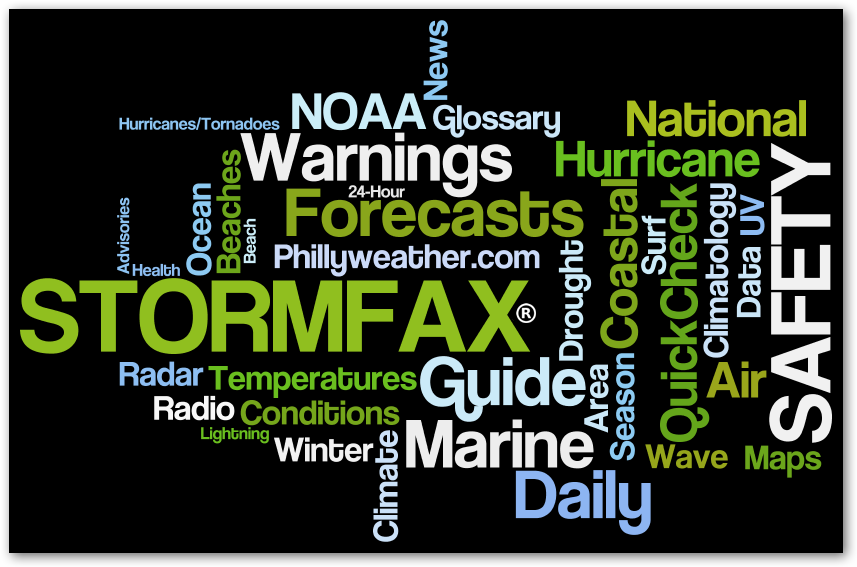 BOOKMARK US ! Kick your weather knowledge up a notch!

STORMFAX® Weather Service's


Forecasts | Radar | Air Quality | Beaches | Tropics | Hurricanes/Tornadoes
Winter | Climate | NOAA Weather Radio | SAFETY | Glossary | Copyright


U.S. Weather News | World Weather News


Latest Philadelphia Forecast


Hourly (PA/NJ/DE/MD) Surface Conditions

Philadelphia, PA Radar (NWS/NOAA)


Philadelphia Area NOWCAST

(text)

Northeast Lightning Strikes (past 60 minutes)


QuickCheck for Pennsylvania Warnings (text)


QuickCheck for New Jersey Warnings (text)


QuickCheck for Delaware Warnings (text)


QuickCheck for Maryland Warnings (text)

Latest Air Quality Outlook (graphic)


Latest Northeast Air Quality Outlook (graphic)


Daily Ground Level Ozone Forecast (DVRPC)

Philadelphia, PA Pollen Forecast (seasonal)


Agricultural Forecast (seasonal) from Cook/Rutgers

Drought Precautions | Drought Statements


Latest Beach Forecasts New Jersey & Delaware


Latest Surf Forecasts New Jersey, Delaware, Maryland

Daily Ultraviolet Index and UV Forecast Map and UV Alert Map


Ultraviolet Protection Safety Guide


Heat Index Chart

East Coast Significant Wave Heights (NCEP/NOAA) | Northeast Coastal Wave Heights

Surf (Rip Currents) Graphic Forecast (seasonal)


Ocean Swimming Safety Guide

New Jersey & Delaware Coastal Marine Forecast /Delaware Bay


Maryland & Virginia Coastal Marine Forecast /Chesapeake Bay


Offshore Marine Forecast


Surf Conditions (NJ/DE)


Mid-Atlantic Marine Observations (interactive)


Atlantic Sea Surface Temperatures (graphic)


East Coast Tide & Current Predictions / New Jersey tides

Sunrise/Sunset

Moon Phase

Celestial Almanac

Official U.S. Time

Tropical Outlook Graphic view of the Atlantic


Advisories from the National Hurricane Center (interactive)


Strike Probability & Warning Maps (active storms)


Latest East Coast Satellite View | Loop

Forecast: 2018 Atlantic Season (NOAA)



Forecast: 2018 Atlantic Season (CSU)


Storm Surge Information


Atlantic Hurricane Names 2017-2022 (lists)


Retired Atlantic Names 1954-present
---
United States Forecast Maps (WPC/NOAA)


12-Hour | 24-Hour | 48-Hour


Aviation Weather Data (interactive)


Autumn Foliage Guide

US Ski Resort Conditions (interactive)


Latest Poconos Forecast


Wind Chill Chart

Pennsylvania Snow Depth (seasonal) Interactive


Winter Weatherlore

Groundhog Day (February 2)



Daily High/Low Temperature Records (list)


Philadelphia | Atlantic City | Cape May Climate Data


Average Water Temperatures at Atlantic Coast beaches

Philadelphia, PA Daily Climatology (text)

STORMFAX® Glossary of Weather Words
(Please read/download)

Safe Boating Information

Is YOUR Community?

MEMBER

---

Attention! The forecast information provided on the Internet should NOT be relied on
in lieu of officially disseminated National Weather Service STATEMENTS, WATCHES and WARNINGS.
Use a NOAA

Weather Radio


Philadelphia, PA - 162.475 MHz


Atlantic City, NJ - 162.400 MHz

FIPS Codes for


NWR-SAME Alert Radios

PENNSYLVANIA
Berks County: 042011
Bucks County: 042017
Chester County: 042029
Delaware County: 042045
Lancaster County: 042071
Lehigh County: 042077
Montgomery County: 042091
Philadelphia County: 042101
Schuylkill County: 042107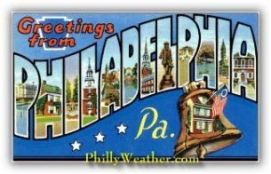 NEW JERSEY
Atlantic County: 034001
Burlington County: 034005
Camden County: 034007
Cape May County: 034009
Cumberland County: 034011
Gloucester County: 034015
Mercer County: 034021
Ocean County: 034029
Salem County: 034033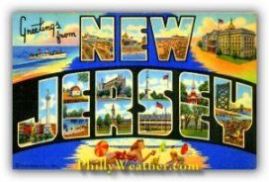 DELAWARE
Kent County: 010001
New Castle County: 010003
Sussex County: 010005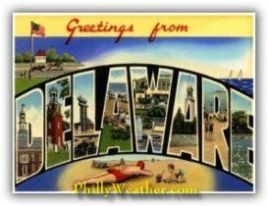 ---


Philadelphia Area Tornadoes: 1950-present

U.S. Hurricane Statistics: 1851-present

Top 25 Strongest

Top 25 Deadliest


Top 25 Costliest

By State

By Month

By Decade


State-by-State Record High Temperatures

State-by-State Record Low Temperatures
---

PhillyWeather.com is a service mark of STORMFAX, INC.
STORMFAX and the STORMFAX logo are registered trademarks in the United States and Canada

Please read our Legal Notice and our Privacy Statement.
Copyright ©1996-2018 STORMFAX