Francis Pharcellus Church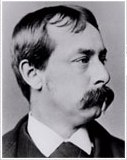 While an editor at The New York Sun newspaper, Francis Church was handed a letter on September 20, 1897, and asked to write a response for the next day's edition. His editorial reply has become legendary.
Francis Church's father, Pharcellus, was a Baptist minister and journalist who founded The New York Chronicle.
Francis was a war correspondent for The New York Times during the Civil War. After the war, he and his brother established The Army and Navy Journal and Galaxy Magazine. When Galaxy merged with Atlantic Monthly, Francis became an editorial writer for The New York Sun.
It wasn't until after his death in 1906 that it became publicly known that Francis Church had written the editorial reply to Virginia O'Hanlon's 1897 letter.
Beginning in the late 1920s, the editorial was reprinted in The Sun every year at Christmastime.
Virginia O'Hanlon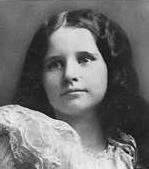 Eight year old Virginia O'Hanlon lived on the Upper West Side of New York City and firmly believed in Santa Claus. However, some of her less fortunate young friends said there wasn't any Santa Claus and began to put doubt in her mind.

Virginia asked her father, Philip, a doctor who worked for the New York Police Department, if Santa Claus was real.

In the past, the O'Hanlon family had written to the "Question and Answer" column in The Sun to settle matters of fact. Philip recommended his daughter write to their favorite newspaper seeking an answer to one of the most famous questions of all time.

Having her faith restored, Virginia grew up and graduated from Hunter College with a Bachelor of Arts degree in 1910. She received her Master's degrees from Columbia in 1911. In 1912, she began a 47-year career as a teacher in New York City and later became a school principal. Virginia died on May 13, 1971, at the age of 81.


Please read our Legal Notice and our Privacy Statement.

Copyright ©1996-2018 STORMFAX